Peter Obi, the former governor of Anambra State, has joined the Labour Party, just days after quitting the main opposition, the Peoples Democratic Party, PDP, claiming that the Labour Party is the ideal platform for his ambitions.
On Friday, Mr. Obi announced his new choice in a series of tweets on his Twitter account.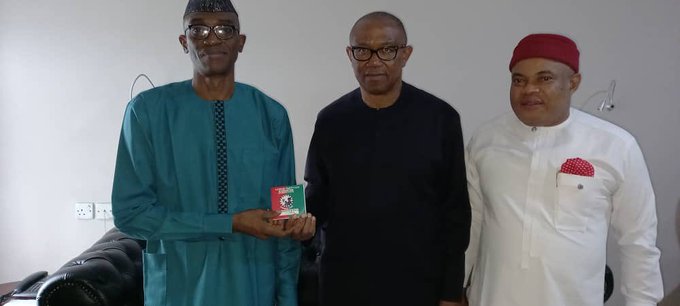 He'd picked a path that he thought fit "our objectives and my credo of moving the country from consumption to production."
"Since resigning from the PDP due to problems that are at odds with my person and ideals, I have consulted widely with numerous parties and individuals to ensure we do not obstruct the path to our desired goal," he wrote.
"Achieving our goal is as important to me as deciding what to do next.
"The Labour Party stands for people, workers, growth, production, security, and bringing Nigerians together as one family."
"I call on all Nigerians to help me in reclaiming our country." Don't worry, I'll never let you down."
The new LP chairman justified his decision to leave the PDP by claiming that recent developments within the party had rendered it impossible for him to continue running for president under the platform.
He, on the other hand, expressed his gratitude for the PDP's contribution to the country's development.
"It's been a tremendous honor to contribute to nation-building efforts through our party," Obi remarked. Unfortunately, recent events inside our party have made it nearly impossible to continue participating and contributing in such a positive way.
"Our country's problems are deep-seated, and we must all make significant sacrifices in order to save it." Even if the path is different, my dedication to rescue Nigeria is unwavering.
"I'd want to express my gratitude to you for your graciousness and leadership. I wish you the best of luck in your service to the country."